Colombo, Sri Lanka, July 2023 – Truly Ceylon Tea (Pvt) Ltd – a premium Ceylon tea brand acclaimed for its unwavering dedication to quality and authenticity recently announced a strategic partnership in brand ownership with Regency Teas, a leading tea exporter renowned for its sustained commitment to producing premium quality teas. This groundbreaking collaboration aims to leverage the distinctive strengths of both companies and amplify the reach and impact of the Truly Ceylon Tea brand across the globe.
This strategic union in brand ownership creates an exceptional platform that will fuel the growth and triumph of the Truly Ceylon Tea brand on a global scale. By harnessing their combined expertise and resources, Truly Ceylon Tea and Regency Teas are poised to revolutionize the tea industry and offer an unparalleled tea experience to enthusiasts worldwide.
Speaking with Savith Kalupathirane – Chairman of Truly Ceylon Tea (Pvt) Ltd, "Truly Ceylon Tea is thrilled to strengthen our partnership with Regency Teas. Our shared values and commitment to excellence make this partnership a natural fit. Together, we will unlock new opportunities and elevate the Ceylon tea experience for tea connoisseurs worldwide."
With a shared vision to promote the exceptional flavours and rich traditions of Ceylon tea, the Truly Ceylon Tea brand will spearhead an ambitious global expansion strategy. This encompassing strategy includes penetrating untapped markets, forging strategic alliances with renowned distributors and retailers, and captivating tea enthusiasts with an exquisite range of premium tea products.
Commenting on the recently forged partnership, Shane Perera, Director – Regency Teas (Pvt) Ltd, stated "We are excited to embark on this strategic partnership with Truly Ceylon Tea. By combining our strengths and expertise, we are confident that we will elevate the global tea industry and provide tea enthusiasts with an unmatched experience. Together, we envision a future where the unique flavours and traditions of Ceylon tea are celebrated and experienced by tea lovers across the globe. This partnership also signifies our shared commitment to sustainability and ethical practices in the tea industry. By working together, Regency Teas and Truly Ceylon Tea will continue to prioritize these values and make a positive impact on the tea industry."
The collaboration between Truly Ceylon Tea and Regency Teas signifies an unwavering commitment to sustainability and ethical practices in the tea industry. Both companies are devoted to empowering local communities, supporting tea farmers, and preserving the natural environment in which their tea is cultivated.
By uniting their expertise and passion, Truly Ceylon Tea and Regency Teas are set to shape the future of the tea industry, redefine tea connoisseurship, and set new benchmarks for quality and authenticity. The strategic partnership represents a significant milestone in the global tea market, promising remarkable innovations and an extraordinary tea journey for enthusiasts worldwide.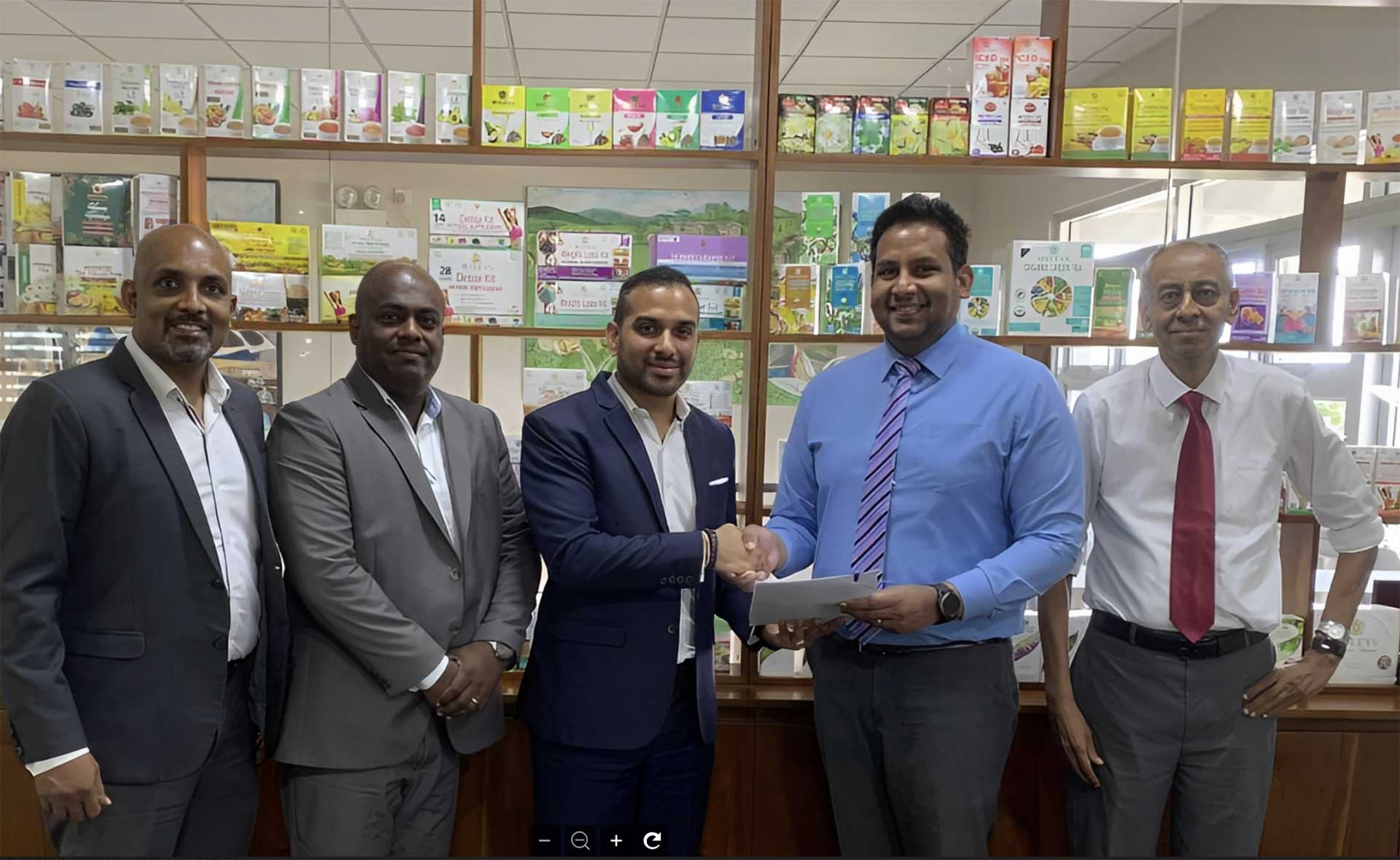 Mr. Chaminda Bowathura- Director, Mr. Amila Hendawetharana- Director, Mr. Savith Kalupathirane – Chairman of Truly Ceylon Tea with Mr. Shane Perera – Director and Mr. Damascene Perera – Managing Director of Regency Teas
Tue, 11 Jul 2023
News